TYPE
Logo Design
DATE
May 2021
Overview
2021 marks the 50th anniversary of the Congress of Aboriginal Peoples (CAP). This calls for a new logo to celebrate and display across different media. Through Impact, I got a chance to partake in every stage of development of the logo, from concept brainstorm to digitalizing and final delivery.
Ideation
CAP's original logo contains the eagle motif, so I want to bring that into the new logo along with the colour scheme since they represent the Aboriginal community.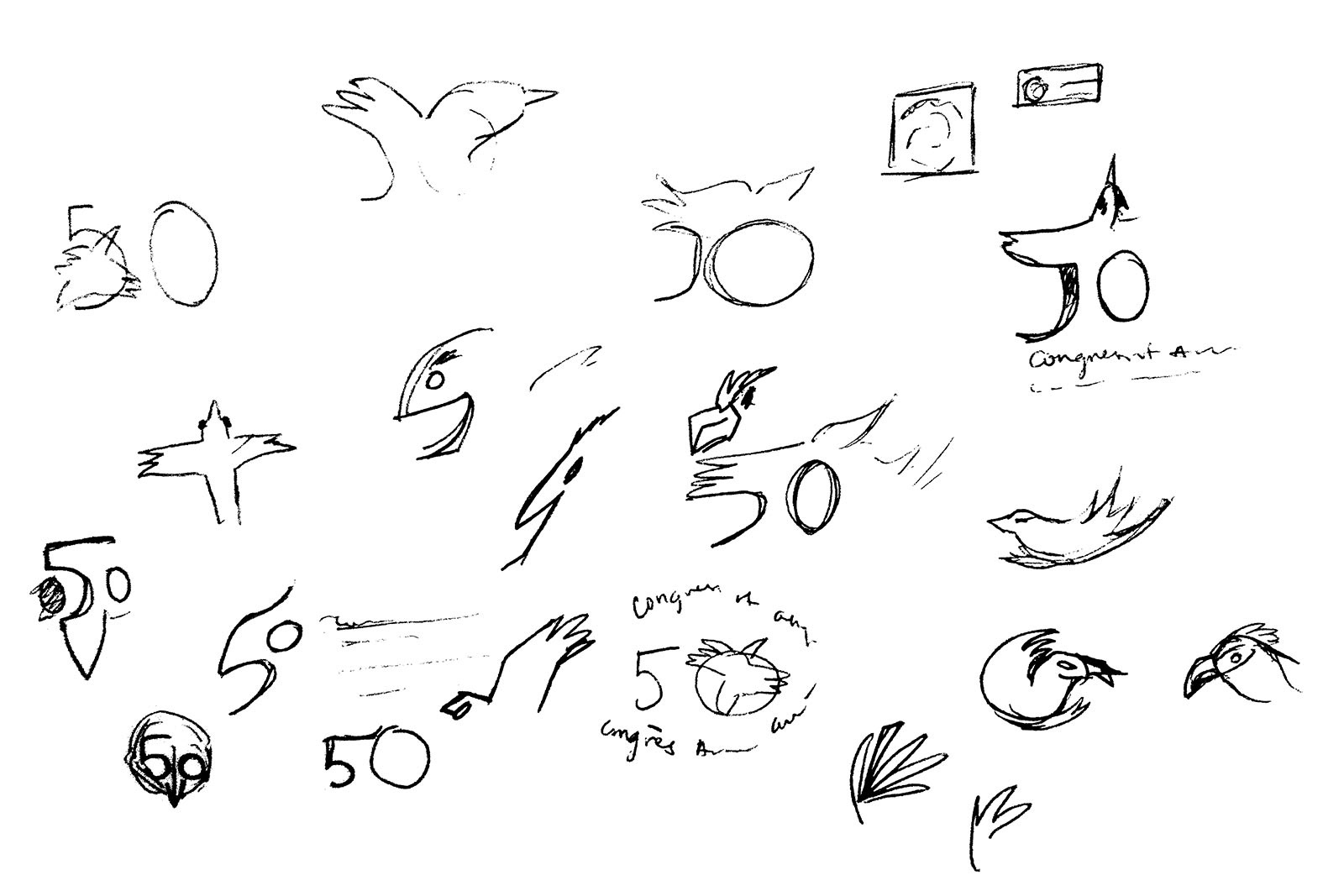 Second Round
From the initial sketches, several versions were chosen to be digitalized. The focus at this stage is on scalability, visual contrast and type placement.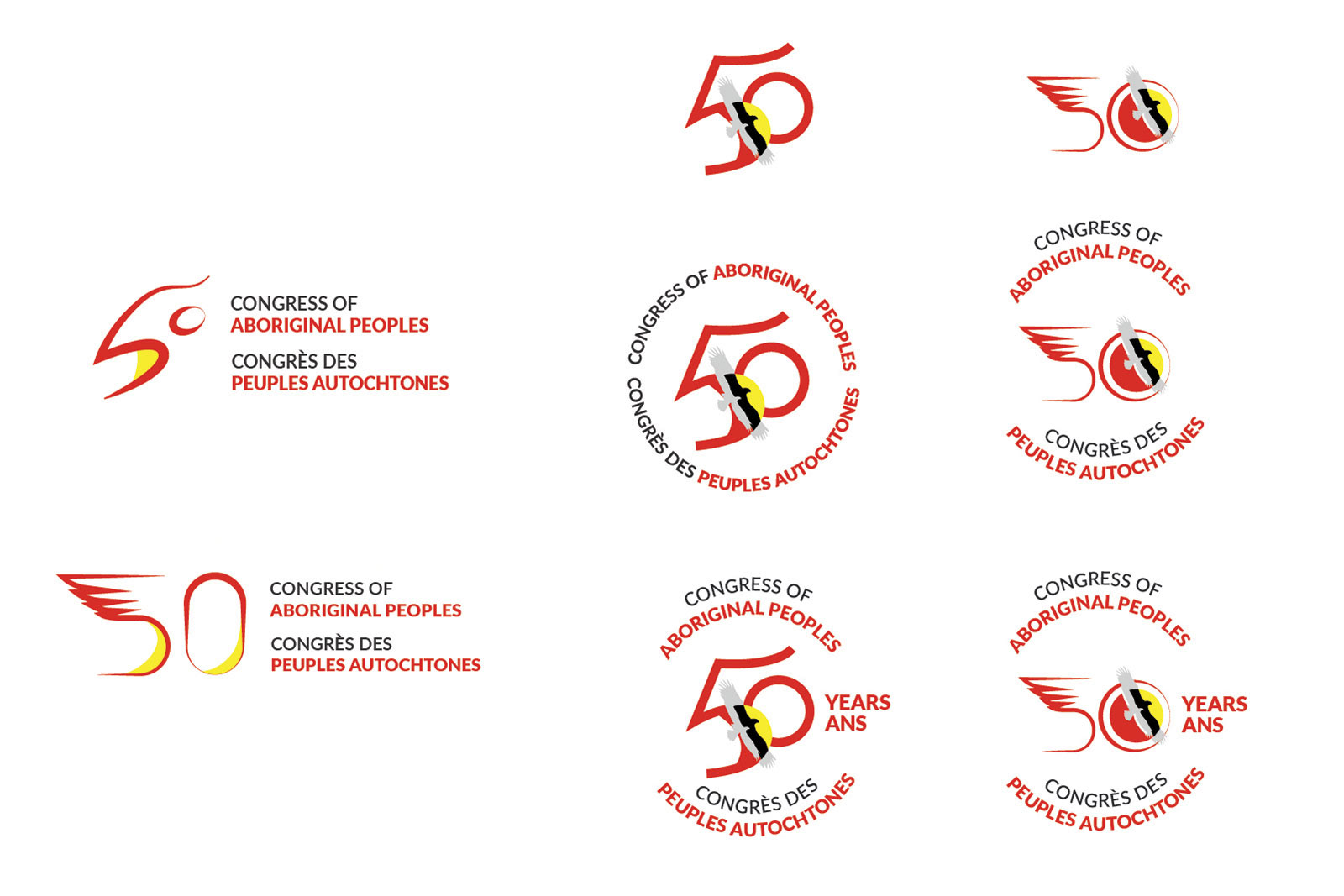 Final Version
After presenting the above concepts, the final logo is chosen. The last step is to create multiple options for the logo. Examples of correct uses are also provided.